We're about to publish Duke of Sin, the 10th title in Elizabeth Hoyt's Maiden Lane series. So, we thought: What better time to get the lowdown on all things Maiden Lane, and who better to tell us than Elizabeth?
And, Elizabeth delivered! Read on to get up to speed on the most important things about Maiden Lane, Elizabeth's favourite bits and a hint of what's to come.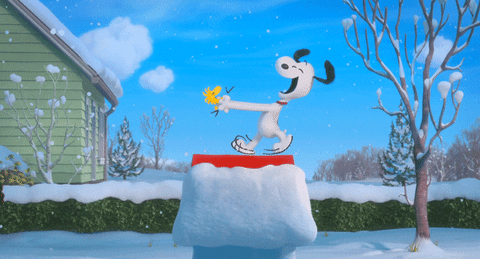 What's the single most important thing we need to know about the Maiden Lane series?
I have it on good authority (readers!) that Maiden Lane is addictive. 😉
In five sentences tell us what the series is about. Go:
Finding redemption through love. The friction between opulence and destitution. The importance of family. Sexual tension through swashbuckling and wordplay. Moral choices.
What's your favourite book in the series?
Duke of Sin, which sounds a bit coy, but it's true. This book is slightly different from my other books. The 'hero' is a villain – and he STAYS a villain. The heroine in contrast is a morally upright housekeeper who challenges him and doesn't let him get away with anything. They are perfect for each other.
Who's your favourite character?
Valentine Napier, the Duke of Montgomery, the hero of Duke of Sin. One, because he's such a complex character: there's a contrast between the flamboyant, sinister persona he presents to the world and his interior self, and THAT contrasts to what he's concealing about himself from himself (if that makes any sense).
Also, on a purely practical level, he's a 'wordy' character, which is great fun to write. 😉
Give us a hint about what's coming next
I'm working right now on Alf's book: Duke of Pleasure, which will come out in late fall 2016.
Complete the following sentence: If you like x, y and z, you'll love the Maiden Lane series
If you like sensual love scenes, complex characters and enthralling stories, you'll love the Maiden Lane series.
Duke of Sin is out May 31st, 2016
Waterstones: https://www.waterstones.com/book/duke-of-sin/elizabeth-hoyt/9780349412344
Amazon: https://www.amazon.co.uk/Duke-Maiden-Lane-Elizabeth-Hoyt/dp/0349412340/ref=sr_1_1?ie=UTF8&qid=1463755854&sr=8-1&keywords=duke+of+sin
Kindle: https://www.amazon.co.uk/Duke-Sin-Maiden-Lane-Book-ebook/dp/B016IOF5GK/ref=tmm_kin_swatch_0?_encoding=UTF8&qid=1463755854&sr=8-1
Kobo: https://store.kobobooks.com/en-us/ebook/duke-of-sin-2
iBooks: https://itunes.apple.com/gb/book/duke-of-sin/id1048630890?mt=11
Google Play: https://play.google.com/store/books/details/Elizabeth_Hoyt_Duke_of_Sin?id=i6m2CgAAQBAJ&hl=en_GB